Custom Printed Integrated Label Packing Lists With Peel Out Labels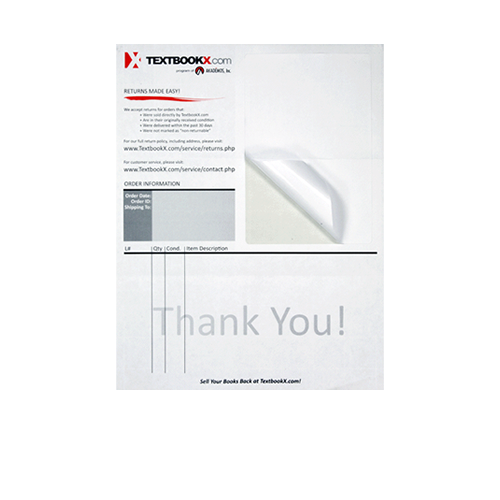 Your Artwork Printed On Any One Of Over A Dozen Standard Formats
Want To Add Your Review
After you receive your order, you may receive a confirmation email with a link to our Customer Satisfaction Survey.
We ask you to rate us for:
- Price / Value
- Quality
- Service
We ask you to use this scale: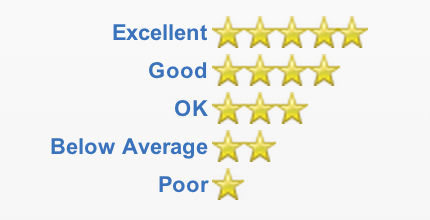 Your rating and your comments are automatically added to our on-site customer review pages. We only use your initials when posting reviews. Ratings and comments are posted as received.

We reserve the right to censor certain language, regardless of the intention - good or bad.
×
Compatible With MOMS®, eBay®, ShipWorks®, ShipStation® and other popular software solutions.
Custom printed integrated label packing lists are printed entirely from your artwork on pre-set layouts for the most popular shipping software solutions. Learn More...
Custom Printed Integrated Labels

Download Free Artwork Templates. Our downloadable files are in .PDF format and includes all of our integrated peel out label formats. Templates display the accurate size and position of peel out labels within each integrated label form. Note that the integrated label forms can be rotated top to bottom to change the location of the peel out labels. If you need a configuration not shown, please contact CustomerCare.

DOWNLOAD PEEL OUT LABEL TEMPLATES
Custom Printed Integrated Label information:

Fast 5 to 10-day standard turnaround - instant online pricing and these great features:

 - Up To 2 PMS Colors, 18 Different Standard Design Layouts
 - UPS and FedEx Sized Integrated Labels With Packing List
 - Return Merchandise and Shipping Labels With Packing List
 - Compatible With Dozens Of Software Packages
 - 5 to 10-Day Standard Turnaround
 - Expedited Turnaround Available!
 - 1,000 to 100,000 starting at $220.89
 - No Set Up Fees

Our custom integrated label packing lists combine several business processes into a single label-form document.

As an example, you can print a packing list and the shipping label on the same document - in just one pass through your inkjet or laser printer. Our most popular formats include integrated labels sized to meet UPS®, FedEx® and USPS "Click and Ship®" requirements. Other layouts feature an integrated shipping label, return merchandise label and the packing list in a single form. Low 1000 minimum quantity and fast 5 to 10-day standard turnaround.

Compatible With These Software Systems*
* 7Hills Business Solutions Ltd.
* Advanced Logistics Systems®
* Cal Ultra Solutions®
* ClipperShip®
* CLS - CoLinear Systems, Inc.
* Datamann®
* Data Management Associates®
* Distribution One®
* Ecometry® - Packing List - FedEx Flow Pick
* eFORMz® - Minisoft
* Harvey®
* IBS® - Endicia™
* Information Integration Group®
* Kewill®
* LabelFlow® - Jolly
* Mailware - Core Technologies®
* MerchantCompanion2®
* MOMS® - Dydacomp's Mail Order Manager
* NetPush® Order
* Newhaven®
* OneSource® Software
* Orderwave®
* PureCommerce®
* ShipStation®
* ShipWorks® - Interapptive
* Tadley
* TrueShip®
Custom Integrated Labels. We print your peel out custom labels with your logo and graphics. Best value for laser shipping label sheets.
Save Some Green With Maverick's Integrated Labels
Get Pricing Now
Save Some Cash
Integrated peel out labels combine shipping labels and invoices into a single document. Having us pre-print your graphics and form design cuts down on your toner usage and gets your shipping documents printed faster. That's part of a combination that can save you money and time. Only Maverick completes the winning combination by giving you the most competitive online prices for imprinted integrated labels – every time.

In fact, Maverick has the best priced, widest array of integrated peel out labels around. We throw in the first standard ink color for free and we provide you with free template downloads for every one of our label form products. That's 18 different integrated label products that can be printed top-to-bottom and bottom-to-top for 36 different peel out label combinations custom printed – with non solvent inks – at great prices.


Save Some Trees
We go a step further – a big green step further – than other integrated label suppliers. With your first order of imprinted integrated peel out labels, we'll plant a tree in your honor. Your tree will be planted by Trees For Tomorrow and they guarantee it. So, while you do your part to reduce paper usage by combining labels and forms into a single peel out label set, we're doing our part by planting trees.


We Do.
We use the same peel out integrated labels that you do, every day. For everything from product shipping to sample request fulfillment, we use peel out integrated labels to speed up turnaround times and to cut down on paper usage. We do all that we can to be a green business and we're committed to helping you do the same, one integrated peel out label at a time.




Grow Roots With Us.
We'll plant a free tree for you in honor of your first order with us. In partnership with a leading, eco-active non-profit organization, your first purchase will aide the effort of planting thousands and thousands of new trees in developing countries throughout the world.


Trees For Tomorrow
We pledge to make a donation to the Trees for Tomorrow organization for every new customer placing a new order through the MaverickLabel.Com® custom label web site.

We are constantly striving to find ways to reduce our ecological impact. This new initiative helps us grow new roots in in the environment and with our customers.



×