Fast Design Shipping Labels and Mailing Labels
Fast Design Shipping Labels and Mailing Labels Quickly add your text to any one of dozens of pre-designed shipping labels
Want To Add Your Review
After you receive your order, you may receive a confirmation email with a link to our Customer Satisfaction Survey.
We ask you to rate us for:
- Price / Value
- Quality
- Service
We ask you to use this scale: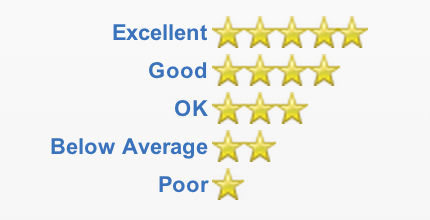 Your rating and your comments are automatically added to our on-site customer review pages. We only use your initials when posting reviews. Ratings and comments are posted as received.

We reserve the right to censor certain language, regardless of the intention - good or bad.
×
Fast Design lets you add text to your choice of more than 15 different pre-designed shipping labels. Edit the font, colors, size and attributes of your text online.
Examples Of The Uses For Fast Design Mailing & Shipping Labels
Your organization or company name is preprinted on our Fast Design shipping labels, saving you addressing time and toner costs. You also get a more professional appearance with our imprinting options. Choose from our top selling templates.

Check Out These Great Features:

• Packaging labels
• Carton labels
• Envelope labels
• Box labels
• and more!

Our pre-designed shipping labels are offered in a variety of design and color schemes, so you can find a template that works with the graphic look and feel of your business.
Specifications: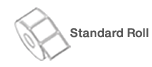 Standard Rolls

• 4" x 3" shipping labels
• 500 labels per roll
• White litho material
• Permanent adhesive

Jumbo Rolls

• 5" x 4" shipping labels
• 500 labels per roll
• White litho material
• Permanent adhesive
Laser Sheets

• 4" x 3 1/3" shipping labels
• 600 labels per pack
• Laser White
• Permanent adhesive
Why Maverick?
Fast Design.

24 hours fast. Within 24 hours of placing your order, your imprinted shipping labels will be ready to ship. Choose any shipping method we offer – and we offer most of them – and you could have your imprinted shipping or mailing labels ready to slap onto your packages within 48 hours.
Free Options.

We deliver value. We print your design with the text you enter in the colors you choose without any set up fees, printing plate charges or handling fees. Choose from over a dozen different free shipping labels designs, six free ink colors and your choice of fonts and font attributes. That's Maverick value.
Competitive Prices.

Excellent value. For less than $50, you can have 500 professionally printed shipping labels on their way to you. Rolls or sheets – 4" x 3", 5" x 4" or 4" x 3 1/3" shipping labels at the most competitive prices around. Of course you can order in volume and save big on the per-piece price of your shipping labels.
Mailing Labels and Shipping Labels are custom labels imprinted with your company name. 24 hour turnaround on 500 or more.