Custom Window Decals for Business
Custom printed from your artwork
Want To Add Your Review
After you receive your order, you may receive a confirmation email with a link to our Customer Satisfaction Survey.
We ask you to rate us for:
- Price / Value
- Quality
- Service
We ask you to use this scale: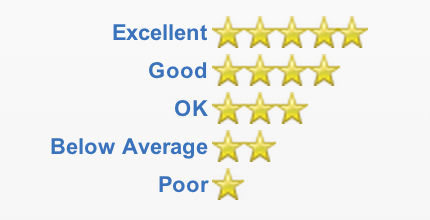 Your rating and your comments are automatically added to our on-site customer review pages. We only use your initials when posting reviews. Ratings and comments are posted as received.

We reserve the right to censor certain language, regardless of the intention - good or bad.
×
We will deliver:
• Highest quality decals
• Best price
• Fastest delivery
• Over 25 standard ink colors plus any PMS colors
Window Decal Information:
Window decals can be utilized in numerous ways by a company – whether to display the business name and logo on a door, promote a sale or special, introduce a new product, or used on company vehicles. At MaverickLabel.com we combine competitive prices with a large array of standard sizes and over 25 standard ink colors to give you more for your money – even on custom print jobs.

Our custom Window Decals are an excellent value. We combine competitive prices with a wide selection of standard ink colors and sizes to give you more for your money. Custom sizes, too.

• 125 custom window decal minimum
• Printed on durable, premium quality white and clear vinyl
• 5- 9 day production for standard shapes and sizes
• 8 – 11 day production for custom shapes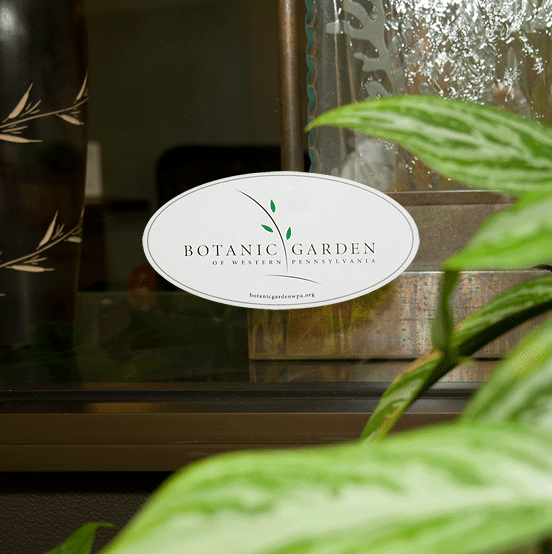 Popular Materials and Uses For Custom Window Decals
Permanent

Permanent adhesive window decals are not meant to be moved. When removed, some residue may remain.

Common uses:
- Hours of operation
- Affiliations
- Awards
- Home safety
- Security labels

Static Cling

Static cling window decal is completely removable and can be reused and repositioned on glass without limit. Static cling is so easy to remove that is not recommended for most business settings. 

Common uses:
- Message exiting customers
- Dry & refrigerated display cases
- Car decals

Removable

Removable window decals can be removed without leaving a residue and can be repositioned several times. 

It will reposition on smooth glass more times than on textured glass or plastics. 
This is an excellent material for business windows and glass doors.

Removable window decals are better for cold temperatures than Static cling.

Common uses:
- Car window decals
- Company name & hours
- Visible from parking lot
Window Decal Information
Shape & Sizes:
The Window Decal size you select should be large enough to make your message and artwork visible from some distance. How far? That depends on your location and the field of view to your window. As a general rule, 12 point type is readable from a maximum distance of 6 feet, 24 point type from 12 feet, 36 point type from 18 feet and so on. If our standard sizes won't work for your custom window decal, remember, we offer custom sizes and shapes based on any design that you can provide us with.
 
Depending on how your label will be used, you may wish either back or front (face) adhesive. What's the difference?

Back adhesive is the standard for most stickers. The adhesive is on the back of the label, behind the design, and the sticker or decal is placed on the outside of an object. (A major exception are things like service reminders, where they are placed on the inside of a windshield, for easy reading by the driver.)

Front adhesive adheres to the inside of transparent surfaces (glass, plastic, etc.) so the design can be seen through the surface. This is great for store windows, display cases, and the like - the sticker is protected from the elements and still visible.

Static cling doesn't have adhesive, but you can still order the "sticky" side to be on the front or the back of your design, depending on how you plan to use it.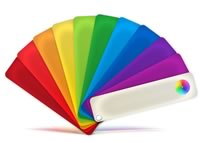 Ink Color:
Window decals can be printed in up to 3 different PMS ink colors. Standard and PMS ink colors can be printed in any combination. NOTE: When printing on clear decal materials, we will add a layer of white ink that aligns exactly with your artwork. This is done to prevent a faded look to your graphics. White ink is free.
 
Why Maverick?
Features.

Competitive prices that include one FREE standard ink color on your custom window decal order! More ink colors to choose from including your choice of up to 3 of 30 standard ink colors. You can also use your own PMS colors on any custom window decal. Dozens of standard shape and size configurations. Custom shapes and sizes, too. Silk screen quality that cannot be beat. The right material choices for every custom window decal need. Order as few as 125. Standard production turnaround is 5-9 business days.  Add 3 days for Custom Shapes. 
Value.

Our custom Window Decals are an excellent value. We combine competitive prices with a wide selection of standard ink colors and sizes to give you more for your money. Need a custom size? We can do that, too. Choose us for custom window decals printed on one or both sides of durable vinyl, poly or static cling material. You can also choose adhesive for the face or the back of your custom window decals, allowing for indoor or outdoor applications. Your first standard ink color is FREE! 
Easy Ordering!

We also make pricing custom window decals quick and easy. Try out our instant online custom window decal quoter for your project. Just make a few simple choices and you will get a price right now - that you can share or save for later use. We offer detailed information about custom window decal printing on our Product Information Page. As always, our CustomerCare team is standing by to help you with any questions. If you think that samples will help you with your project, they're FREE. Get yours by clicking the Free Samples link.
Custom Window Decals printed in 5-13 days from your artwork. Fast and affordable. Printed in the USA.