Cheap Labels – Quality Printed On Rolls
Our Discount Labels Are Priced So Low and Printed So Fast
Want To Add Your Review
After you receive your order, you may receive a confirmation email with a link to our Customer Satisfaction Survey.
We ask you to rate us for:
- Price / Value
- Quality
- Service
We ask you to use this scale: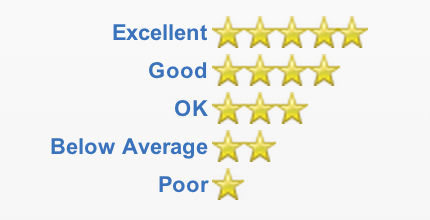 Your rating and your comments are automatically added to our on-site customer review pages. We only use your initials when posting reviews. Ratings and comments are posted as received.

We reserve the right to censor certain language, regardless of the intention - good or bad.
×
The Most Economical Choice For 100 to 15000 Value Labels

When you need value labels quickly - this could be the best discount labels deal you'll ever see.
Value Labels Printed So Well and Shipped So Fast
You're in a hurry and have a tight budget, our value labels line is tough to beat. In 24 hours, 100 to 1000 well printed – cheap labels can be on their way to you. 15,000 labels in just 72 hours. That's amazing!

Ordering Multiple Versions? Save Big! Here's How . . .
You can create multiple versions of the same label, each with different text and/or images, as long as each version is the same size and uses the same set of options (material, colors, laminate, etc.) Placing one order with multiple versions, or "lots", will save costs over placing a separate order for each version. 

The minimum quantity for each version is 100, but you can order different quantities of each version.

Note:
Paper labels not water resistant and are not intended for outdoor use. Our high-gloss laminate will make them water-resistant but not waterproof.

These labels are not suitable for machine application.
Specifications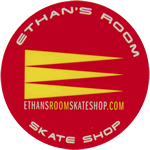 Check Out These Great Features:

• Instant Online Pricing and Ordering
• Multiple versions - saves money
• Custom Printed From Your Artwork
• Dozens of Popular Shapes & Sizes
• Choose Up To 3 Standard or PMS Ink Colors
• Paper and Polyester Materials
• Low 100 Minimum Quantity
• 100 to 1000 Labels - 24 hours turnaround
• 1000 - 3000 Labels - 48 hours turnaound
• 3000 to 15000 Labels -72 hours turnaround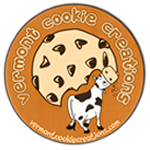 Cheap Label Information:

• This is a fast and very economical approach to ordering quality printed cheap labels.
• You choose from our most popular ink colors, sizes, shapes and materials - and get an instant online price that will be very hard to beat! 
• Best of all, these value labels are printed in as few as 24 hours in up to 3 standard or PMS ink colors.
Applications:

Products: Jars, Tins, Bags, Boxes, Bottles
Packaging: Logo, Shipping, Contents List, Special, Handling
Workplace: Warnings, Instructions, Small Signage
Accounting: Past Due, Invoice, Billing Notice
Industries: Distribution, Food, Healthcare, Manufacturing, Retail
Marketing: Specials, Promotions, Anniversaries
Why Maverick?
100% Satisfaction Guarantee.
That's right. 100%. If your order of value labels does not meet your expectations, just let us know. We will reprint or replace all unused labels at our cost. Just because you ordered cheap labels doesn't mean you should get bad labels. You deserve great labels and value prices and we'll back up your order with our 100% satisfaction guarantee.
 
Easy Instant Pricing.
We invented it. The easy to use quoter for discount labels was invented right here, in Edmonds, Washington by us – for you! No forms to fill out. No salesperson will call. With a few clicks of your mouse and a few strokes of the keypad, you'll have a made-to-order quote just for your economy labels project.
Free Samples.
Need some ideas for your value labels project? We can help. Just click on the Free Value Line Samples icon above and our value labels kit will be on the way to you right away. There's no obligation and no one will call to follow up. Our site is open 24/7, so place your order when you're ready – using the free samples as guide. 
Cheap Labels you can instantly price and securely order online. The prices for our cheap custom labels are so low we can't believe it either.