Holographic Tamper-Resistant Security Labels
"Secure and Genuine" message, and tamper-evident dot pattern
Want To Add Your Review
After you receive your order, you may receive a confirmation email with a link to our Customer Satisfaction Survey.
We ask you to rate us for:
- Price / Value
- Quality
- Service
We ask you to use this scale: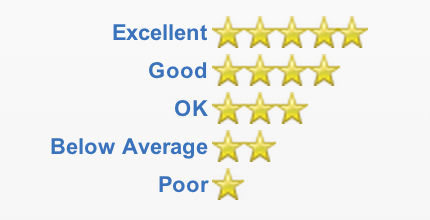 Your rating and your comments are automatically added to our on-site customer review pages. We only use your initials when posting reviews. Ratings and comments are posted as received.

We reserve the right to censor certain language, regardless of the intention - good or bad.
×
Select a stock holographic sticker and add text or serial numbering - or just use alone as a seal - to protect your goods. Not only is the iridescent hologram impossible to miss, but when it's removed, a highly visible pattern of shiny silver dots is left behind.

These tamper-resistant holographic labels are shipped in rolls of 1000 in easy dispenser boxes.  
Hologram Tamper Resistant Security
When you need to protect your products from fraud and shrinkage, we have a solution that will protect your bottom line without busting your budget: Imprinted Security Hologram Stickers.

The "Secure" & "Genuine" background message changes color as the viewer angle changes. When the label is removed, a pattern of dots remains, showing evidence of label removal.

These tamper-evident holographic security labels come in six stock shapes/sizes (three circular, plus square, oval, and rectangular) and may be imprinted with black text or serial numbering. They may also be ordered blank, with no text or numbering, for those locations where you just want the holographic image.

There are 1000 labels per roll, with a one roll minimum order.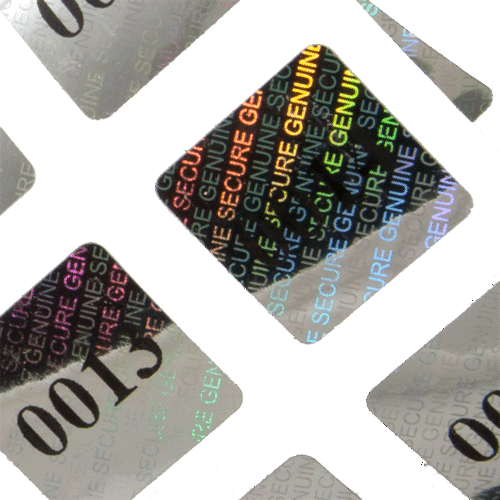 Specifications: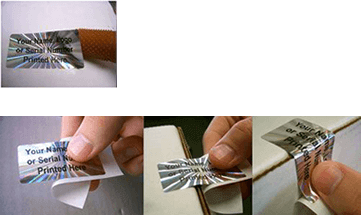 Avoid "pre-triggering" the tamper-evident features of these labels when you apply them, by minimizing contact with the sticky side of the label.

Before applying the labels, use a skin moisturiser or hand lotion. This reduces the chance of activating the tamper-evident backing. Use as little contact as possible when peeling the label loose.

Do not use metal or plastic implements to affix hologram labels with release patterns.

A good method to avoid triggering the tamper-evident backing is to "flag" the label. Peel back a tiny portion of the backer to expose a small area of the adhesive. Apply this small area to the application surface where you want it, then peel away the remainder of the liner to fully attach the label.
Why Maverick?
Our SECURE GENUINE holographic lbal material is an industry standard. The hologram is impossible to miss, and the release pattern of shiny silver dots is highly visible as well.
Imprinting on our holographic security labels is done in black ink, in your choice of three different font styles. Black is the most visible ink color on these labels.
• 24 hour turnaround on stock (no text, no numbering) holographic labels
• 3-5 day turnaround on imprinted holographic labels
 
Hologram Tamper Resistant Security