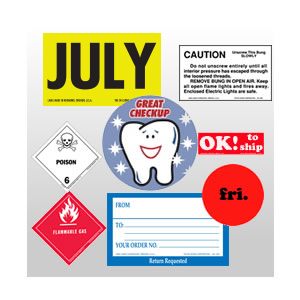 Preprinted Labels For A Variety Of Applications
Want To Add Your Review
After you receive your order, you may receive a confirmation email with a link to our Customer Satisfaction Survey.
We ask you to rate us for:
- Price / Value
- Quality
- Service
We ask you to use this scale: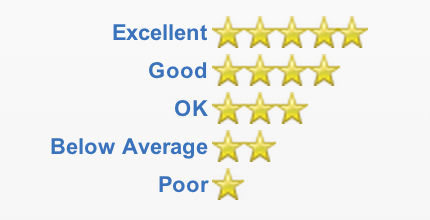 Your rating and your comments are automatically added to our on-site customer review pages. We only use your initials when posting reviews. Ratings and comments are posted as received.

We reserve the right to censor certain language, regardless of the intention - good or bad.
×
Preprinted labels are available for a variety of applications. "FRAGILE", "THIS SIDE UP" and other shipping and packaging labels are great for boxes and pallets that you plan on packing, shipping or storing. Learn more ...
Preprinted labels information:
Your Complete Label Printing Site Is Right Here.


Our preprinted shipping and handling message labels include Fragile labels, Do Not Bend labels and Handle with Care labels. We also have stock labels for medical offices, special occasions and color coding purposes. Most of our pre printed labels ship on rolls with cardboard cores for easy application.

Absolutely
All of our preprinted labels can be ordered with a few clicks of your mouse. The quality is excellent and each order ships within 24 hours. If your order is placed by 12:00 noon Pacific time your order will ship the same day. The minimum quantity typically is just 2 rolls.





Secure.

Trustworthy

Best Value
We keep your costs in-line with low minimum orders, competitive pricing and volume discounts. We have one of the lowest minimum order requirements you'll find for pre-printed labels. For most products, that's just two rolls. We keep our pricing competitive for you by eliminating sales expenses and by running the most efficient label site in the world. And, when you need to order a lot of stock labels, we'll give you the best volume discounts possible.




×
Return Policy
STOCK LABELS Return Policy
If we incorrectly shipped your labels, no charges of any kind will apply for shipment of your corrected order.

inkjet return policy
To return labels, please obtain a factory authorization number from our CustomerCare team.

Stock labels must be returned within 45 days from the shipment date.

When we receive your returned labels, they must be in original packaging and in saleable condition.

A 15% restocking fee, plus applicable freight charges, will be applied to all returned stock labels.
×
Preprinted labels for the office . Choose from a variety of colored stock labels and message labels for shipping, inventory, quality control and more.