Business Card Labels And Business Card Stickers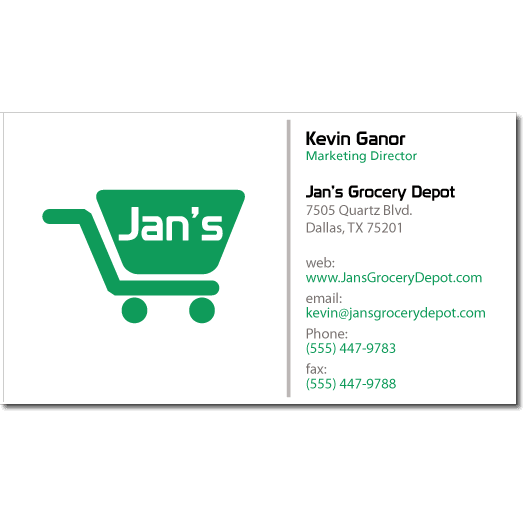 Custom Printed From Your Artwork
Want To Add Your Review
After you receive your order, you may receive a confirmation email with a link to our Customer Satisfaction Survey.
We ask you to rate us for:
- Price / Value
- Quality
- Service
We ask you to use this scale: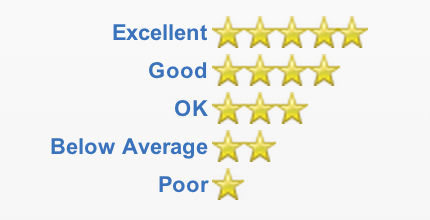 Your rating and your comments are automatically added to our on-site customer review pages. We only use your initials when posting reviews. Ratings and comments are posted as received.

We reserve the right to censor certain language, regardless of the intention - good or bad.
×
Choose from adhesive business cards printed as individual pieces or on rolls. Individual business card stickers are printed in up to 3 of 27 standard ink colors or CMYK . Learn More...
Business Card Label Form Factors
Business Card Labels On Rolls

Business card labels are paper based business cards with an adhesive back. These are light weight paper, not thick business card stock. Business card labels ship to you on a roll. There is a space between each label to make removal quick and easy. Business card labels can be printed in either landscape or portrait style.

Business Card Stickers Individual Pieces

These business card stickers are made from thick traditional business card material with a peel away backing that makes the card a sticker. Business card stickers ship to you in stacks of individual pieces.
Business Card information:
Choose from paper business card labels on rolls or stacks of thick individual business card stickers with an adhesive back. Either style is specially designed to be easily applied and released. When removed, no sticky residue is left behind.

The individual-style business card stickers can be printed in up to 3 of 27 standard ink colors and laminating is an available option. The roll style business card labels are offered in up to 3 of 8 standard colors. Both styles of self adhesive business cards can be ordered with your custom PMS colors. Choose from landscape or portrait orientation for either card style. Individual style business card stickers are printed on premium white matte stock and roll style business card labels are available in your choice of premium white matte or gloss stock. Fast 24-hour turnaround for roll style - 5-business days for individual card style. Minimum order is just 250 of either self adhesive business card styles. Standard or expedited shipping is available.

Choose from:
 - Individual and Roll Styles
 - Landscape and Portrait Designs
 - Variety Of Free Standard Ink Colors
 - Low 250 Minimum Order Quantity
 - 24 Hours to 5 Day Turnaround

Self Adhesive Business Cards Are A Great Promotional Item!
 - We include a small stub on the left side to make peeling away the adhesive business cards easier.
 - Add business card stickers to almost any marketing or promotional item!
 - Place them on pocket folders underneath your business card inserts.
 - Stick them to brochures and marketing literature.
 - Wear them as a name badge.
 - Stick them on your luggage tags.
 - Place them anywhere you want your name to be seen!

Check out our instant online pricing – get a competitive price right now!
Business Card Labels and Business Card Stickers are custom labels printed from your design. Rolls or individual labels printed in 1-5 days.
Why We're Your Best Source For Adhesive Business Cards
Get Pricing Now
100% Satisfaction Guarantee.
That's right. 100%. If your order of business card stickers does not meet your expectations, just let us know. We will reprint or replace all unused labels at our cost. You deserve quality labels at a great value and we'll back up your order with our 100% satisfaction guarantee.


Easy Instant Pricing.
We invented it. The easy to use quoter for discount labels was invented right here, in Edmonds, Washington by us – for you! No forms to fill out. No salesperson will call. With a few clicks of your mouse and a few strokes of the keypad, you'll have a made-to-order quote just for your economy labels project.


Free Samples.
Just click on the Business Card Labels Samples button above and our business card sticker kit will be on the way to you right away. There's no obligation and no one will call to follow up. Our site is open 24/7, so place your order when you're ready – using the free samples as guide.



×