Embossed Anniversary Seals For Corporate & Business Anniversaries
Our Anniversary Seals Are Elegantly Embossed And Printed On Premium Foils
Want To Add Your Review
After you receive your order, you may receive a confirmation email with a link to our Customer Satisfaction Survey.
We ask you to rate us for:
- Price / Value
- Quality
- Service
We ask you to use this scale: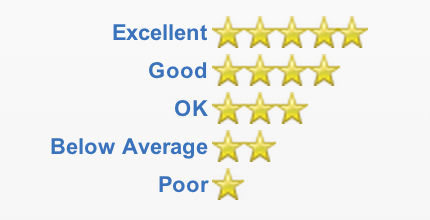 Your rating and your comments are automatically added to our on-site customer review pages. We only use your initials when posting reviews. Ratings and comments are posted as received.

We reserve the right to censor certain language, regardless of the intention - good or bad.
×

Business anniversary labels and anniversary seals are an elegant and effective way to tell the world that your business has reached another important milestone.
Quality does not have to cost more.
Our anniversary seals comes in vivid 3D-like embossed detail. Our prices beat those of suppliers with the "flat" looking foil seals, their product doesn't match our quality.

Anniversary Seals in 12 distinctive designs are available in gold or silver foil with your choice four ink colors.

Make Any Foil Seal Design Unique With These Features:
• Instant Online Pricing and Ordering
• 12 Time-Tested Designs – No Set Up Fees
• 4 Standard Accent Ink Colors
• Premium Silver and Gold Foil
• 500 Minimum Quantity for $168.41
• 10 Day Turnaround
Anniversary Seals Information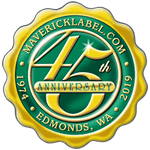 • Yours is a strong, experienced, reliable and trustworthy company to do business with and foil seal anniversary labels deliver that message, professionally and clearly.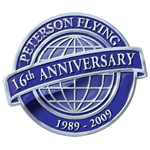 • Your company name and milestone are uniquely embossed using our secret process to create the rich, deep 3D look that you've admired in other anniversary seals.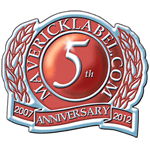 • Celebrate your business milestone with foil seal anniversary labels
•  Choose from 4 standard ink colors to accent your milestone anniversary seals.
Why Maverick?
The Anniversary Seal – Perfected.
We really have perfected the anniversary seal. From a 50 to a 5 year seal, we know how to mix just the right foil materials, embossing techniques and accent color printing to create those 3D looking anniversary seals you've seen around. You know, the ones you saw that made you want anniversary labels in the first place. Odds are, we printed them. 
Don't Take Our Word For It.
Request a free set of sample anniversary seals to see for yourself that MaverickLabel.com is where all of those deep, rich, 3D looking foil seal anniversary labels are coming from. There's no obligation and no sales person will follow up. Get some samples from a competitor, too. Compare theirs to ours and may the best, richest looking anniversary seals win your business. 
Our 100% Guarantee.
We guarantee that our anniversary seals will meet or exceed your expectations. If, for any reason, you are not satisfied with the quality of your foil seals we will reprint them. Remember, there are no proofs on anniversary seals, so be sure to get the information you provide just right. 
The Best All Around Value is Right Here.
We offer you the most professional, richly engraved looking foil seals possible and we do it at prices competitive with the guys who just don't have the whole embossed thing figured out. We ship your quality anniversary labels in just 10 business days. We're as anxious as you are to see those great looking, well priced foil seals on every brochure, product and letter you send out. 
Anniversary Seals celebrate significant business milestones. Order richly embossed custom labels for your business anniversary.