Alarm System Window Decals
Advertise Your Security Business & Protect Your Customers with Window Stickers
Want To Add Your Review
After you receive your order, you may receive a confirmation email with a link to our Customer Satisfaction Survey.
We ask you to rate us for:
- Price / Value
- Quality
- Service
We ask you to use this scale: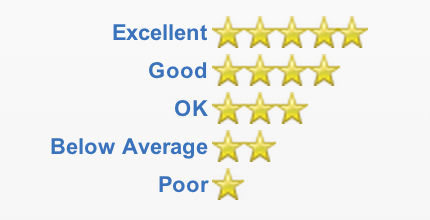 Your rating and your comments are automatically added to our on-site customer review pages. We only use your initials when posting reviews. Ratings and comments are posted as received.

We reserve the right to censor certain language, regardless of the intention - good or bad.
×
✔ No set up fee
✔ Free standard ink color (pick from 5 vibrant colors)
✔ Available in 6 different styles
✔ 7- to 10-day turnaround 
Highly Visible and Durable Alarm Decals
Protect your customers while you advertise your company with attractive home security stickers for windows or glass doors. The presence of a sign warns criminals that the house has an alarm system and a home security company at the ready. Home security or alarm system window decals act as a deterrent to burglars and protect your customers from potential break-ins.

Our window decals include the option of placement on either the inside or the outside of the window or door glass. Outside options are durable and weatherproof, and may include reflective material for greater visibility.

Six different shapes are available in a convenient 3x3 inch size. You have a choice of five different background colors (text will be in white), and may add your logo or artwork.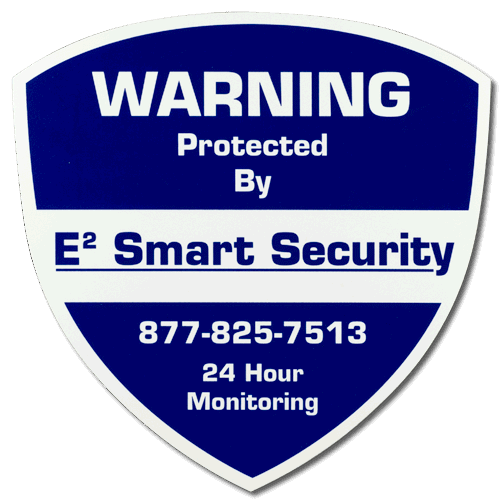 Specifications:
Your choice of five different background colors - black, ultra blue, fire red, pumpkin orange, or brilliant green.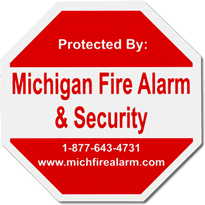 The 3x3 decal size can fit on any window or glass door with ease and provides a warning without blocking too much of the view.
Our six shapes are the most popular in alarm and home security - octagon (stop sign), shield, badge, diamond, circle, or square.
Why Maverick?
MaverickLabel.com provides world-class customer service. Our stickers, decals, and labels are printed in the USA. You can order home security decals with our secure, online UberQuoter®. Here you can get an instant quote – and save your quote to easily place your order later. We provide free digital proofs so you can check over your design.
Best Quality
A great price - like ours - becomes a real value when your security products are printed with care onto the best materials available. We use premium vinyl and polyester materials for your alarm system window decals. Decals for outdoor use are UV-protected.
Free Samples
Get some free design ideas by requesting our home security decals pack. It's loaded with samples that will give you great design ideas and let you feel our quality for yourself. 
Home security and alarm system window decals available in popular shapes and colors. No set up fee!