Custom Printed Packing Tape
Custom Printed From Your Artwork
Want To Add Your Review
After you receive your order, you may receive a confirmation email with a link to our Customer Satisfaction Survey.
We ask you to rate us for:
- Price / Value
- Quality
- Service
We ask you to use this scale: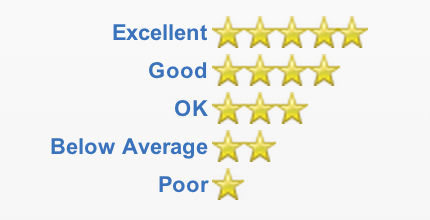 Your rating and your comments are automatically added to our on-site customer review pages. We only use your initials when posting reviews. Ratings and comments are posted as received.

We reserve the right to censor certain language, regardless of the intention - good or bad.
×
Your artwork custom-printed on your choice of reinforced paper or polypropylene tape materials. Choose from standard ink colors or use your own. Printing in 1 or 2 ink colors. Promote your company name or logo while protecting your packages. 
Custom Packaging Tape Information
Custom printed sealing tape is a great way to advertise your brand on every package you ship. It's more economical than branding your boxes or other packaging, and makes a great impact statement. Print your custom artwork in any 2 of 10-15 standard ink colors, or specify any 2 PMS colors to match your company logo. Available in reinforced paper or polypropylene materials.






 
Materials:
Reinforced Paper Packing Tape

Reinforced Paper Tape:

•Choose from natural Kraft or white paper.
•100% recyclable and repulpable
•Paper tape reinforced with fiberglass strands
•Bonds almost instantly to corrugated box materials
•Standard roll width is 2.8"
•375 feet (125 yards) per roll
•8 rolls per case.

Polypropylene Packing Tape

Polypropylene Tape:

•Choose from White or Clear
•Will seal well on most paperboard products
•Polypropylene tape is less expensive than PVC
•More moisture resistant than reinforced paper tape
•Standard roll width is 3" on cardboard core
•165 feet (55 yards) per roll
•24 rolls per case



Specifications:
Paper Tape Artwork Guidelines:

Paper Tape (Kraft and White)
• Artwork maximum length is 7"
• Artwork maximum height is 2 1/4"


Download template here.
 

Poly Tape Artwork Guidelines:

Poly Tape (White and Clear)
• Artwork must include 1/8" print margin (no bleeds)
• Artwork maximum length is 9"

Download template here.
Here's some tips...
Ensure your artwork is sized to the width of the tape and that it is correctly proportioned. The tape will have a repeating pattern, so your artwork should either be a grouped item (like a logo with text) that can be repeated without an issue, or a seamless pattern created in a program like Adobe Illustrator.
Why Maverick?
The Right (and Easy) Options.

Since packaging tape can be used on almost any cardboard surface, we've pared them down to the right combination of materials and adhesives – based on the way you intend to use your labels. We offer 1-2 standard or PMS ink colors – so these are not complex digital or full color labels, just simple easy ones. Pick colors from the ink chart or enter your own PMS ink colors.
Instant Pricing - Easy Online Ordering.

Ordering rolls of packaging tape is easy, too. There are no complicated design tools to learn, no crazy price tables to figure out and no sales people involved. Once you've chosen your options, you'll instantly see pricing for the quantity you entered and we'll show you accurate volume discounts.

When you're ready to order your packaging tape, we walk you through an easy artwork upload and check out process. Of course if you need help, CustomerCare is just a click or a call away. How's that for easy-to-order packaging tape?
100% Guaranteed.

We guarantee your 100% satisfaction with our products. We stand behind our guarantee by offering you a prompt refund or replacement of your labels.

Backed Up 100% Of The Time.

If the product you receive does not meet your expectations or has a manufacturing defect, please contact us as soon as possible, so we can replace your labels in a timely manner.
Carton sealing tape with your custom artwork printed on reinforced paper or polypropylene tape. 10 day printing time.