Foil Labels Custom Printed Or Embossed In Just 5 Days.
Order as few as 500 foil product or packaging labels in your choice of over two dozen sizes
Want To Add Your Review
After you receive your order, you may receive a confirmation email with a link to our Customer Satisfaction Survey.
We ask you to rate us for:
- Price / Value
- Quality
- Service
We ask you to use this scale: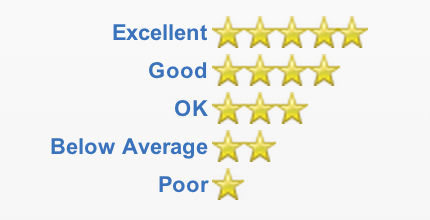 Your rating and your comments are automatically added to our on-site customer review pages. We only use your initials when posting reviews. Ratings and comments are posted as received.

We reserve the right to censor certain language, regardless of the intention - good or bad.
×
Choose from  five different shapes: Square, rectangle, circle, oval, and seal.

Printing is done in up to three ink colors from our standard ink and foil color palette or your specific PMS colors.
Foil Label Information:
Available in two printing styles in your choice of material, size and shape.

1. Label with Ink: Foil material printed with traditional ink.

2. Label with Foil Stamping: Paper, vinyl, polyester, or foil material either hot-stamped or cold-pressed with foil image. (Which process is used depends on factors like material or colors chosen, turnaround time requested, detailing/size of image or label, etc.)

• Either effect provides a unique look only achieved by using real foil materials in the label printing process.

• We use the highest quality processes to give your foil labels a vibrant and rich appearance.

• Create the look you want by combining the foil and ink printing colors with materials of your choice.

• Add embossing to increase the 'pop' of your labels.

• Available in the most popular shapes and sizes.
 
Materials:
Traditional foil labels are created using a bright foil material printed with inks or stamped with colored foils. Another classic option is to foil stamp the artwork onto a paper material, most commonly dull gold or dull silver. See our gallery for variations in these printing techniques.

You can choose up to three colors from our set of 9 foils (above) and 16 standard ink colors (right). We also offer PMS matching if a non-standard color is needed. Or you can mix and match.

Foil labels can be made by stamping or pressing foil onto traditional material stock (paper, vinyl, or polyester) or by printing ink onto foil material. Stamping foil onto a foil label stock is also possible.

When selecting a dark material such as black gloss, be sure to select a contrasting or light ink color. Dark ink colors printed on dark materials may not produce the desired result.
Specifications: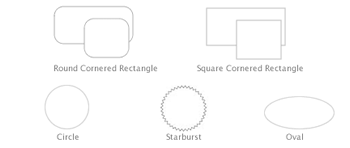 Available Shapes and Sizes.

Our standard label shapes are pictured here. Dozens of sizes are available.

Most materials may also be embossed (for an additional charge). Without embossing, foil labels can appear to be slightly raised; embossing greatly increases this effect.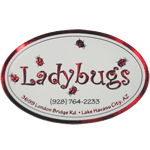 Check out these great custom foil labels feature:

 - Free typesetting (up to 10 lines)
 - 8 material choices
 - Select up to 3 colors from 9 foil choices and 16 standard inks
 - Low 500 minimum quantity
 - Custom printed foil labels in just 5 days
 - Not for outdoor use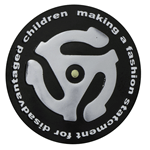 Embossed Labels
Embossing means to press an image into the paper so that the image then lies above the surface. Our process for doing this is called "heat stamping" - sometimes referred to as "cameo" or "tool".

Your labels can be embossed with a image only - or they can be embossed
and foil stamped to add color and additional effects to the non-embossed area of your label.
Why Maverick?
5 Day Turnaround
Our high quality foil labels are produced using either the hot stamp method or the cold press process to transfer metallic foil to the surface of the label material. We offer a wide range of foil colors to choose from. Our minimum quantity is just 500 and our standard turnaround time is 5 days. 


Best Quality.
Our foil printing processes and materials provide more than just shiny inks - those lack the pop and elegance of true foil printing. The custom labels we provide are made from real foil, stamped or pressed onto the label material of your choice. With paper, polyester, vinyl, and foil materials to choose from, you can create almost any look that you can dream up. 
 
Great Value
Compare us to the others and you'll find that our metal foil labels are the best value:

- No Charge For Typesetting
- Free Digital Proof
- No Set Up Charges
- No Charge For Printing Plates
- No Charge For Bleeds
- No Charge For Artwork Scaling.

Instant Online Quotes!
Other sites say they have online pricing, but do they? Typically, you fill out a long complicated form and then wait for an email, fax or phone call. We're different. All you need is your mouse and your artwork to get an instant online quote and to submit your order securely - online! No salesperson will call. 
Ink On Foil or Foil on Top

Foil labels can be created in two very different ways, creating very different visual effects. You can choose to print tradtional inks on foil material, or you can choose to stamp or press foil onto paper, vinyl, polyester, or foil materials.

Foil stamping is a method of printing that releases the foil to the surface of your label when the foil is either hot-stamped or cold-pressed. Advances in cold foiling mean that visual differences between the two are indistinguishable to the untrained eye. (If you have a preference as to which process is used to create your labels, you may note it in the special instructions area, or contact Customer Care.)

 
Order as few as 500 foil product or packaging labels in your choice of over two dozen sizes