Static Cling Stickers – Video
Static cling decals, also known as stickers or "static clings", are labels printed on a type of vinyl that adheres to glass and other very smooth surfaces (mirrors, monitors, appliances, etc.) without the use of adhesives. Effective on store windows as temporary displays or signage, easily removed without damaging the decal or the surface of the window.

Static clings should be applied to clean, dry surfaces. Indoor use is recommended; you can get your cling printed on the side facing the glass (where incoming customers can see it, for instance) or the side away from the glass (for outgoing viewing), or even on both sides!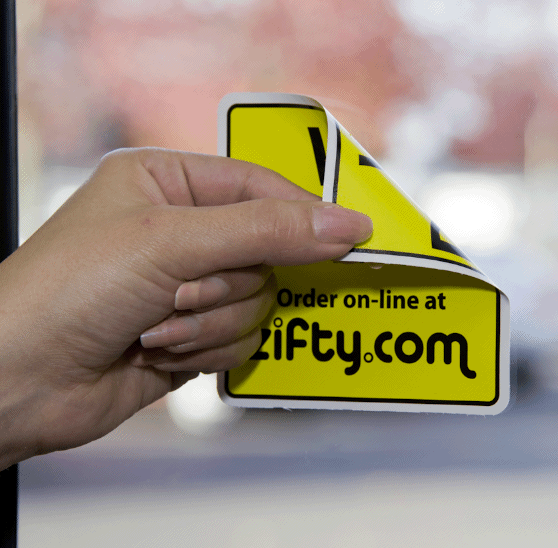 Your choice of white or clear static cling materials, in eight different shapes and a wide range of sizes – or choose your own custom shape and size.

Features of Static Cling
• 1-3 colors (first color is free!)
• Minimum order is 125
• Standard or custom sizes
• Clings should be applied at temperatures of 60°F or higher; will cling in temperature ranges from -20° to 120°F (-29° to 49°C)
• Not recommended for outdoor use

If you have any questions, please contact CustomerCare.
Custom static cling decals for your windows, printed on time and on budget.