Materials: LexSaver® Plus Asset Tags – Video
LexSaver® Plus – asset tags specifically designed to stick to plastics & oily metals.

The special adhesive applied to LexSaver® Plus asset tags enables them to bond to plastics and metals that other asset tags peel away from. The printing method used for LexSaver®plus asset tags also provides UV and abrasion resistance that rivals anodized metal asset tags – for much less cost. Compare using our online quoter and see!


Typical applications for LexSaver® Plus asset tags include industrial assets that are subject to frequent use and harsh environmental conditions. For best results, LexSaver®plus asset tags should be applied to smooth, flat surfaces (at 10-mil thick, they don't bend well). They will adhere to most types of surface materials, include oily metals and low surface energy (LSE) plastic surfaces. If you have had difficulty keeping asset tags on a particular material, we suggest you request free samples of our LexSaver® Plus tags to see how well they work for you.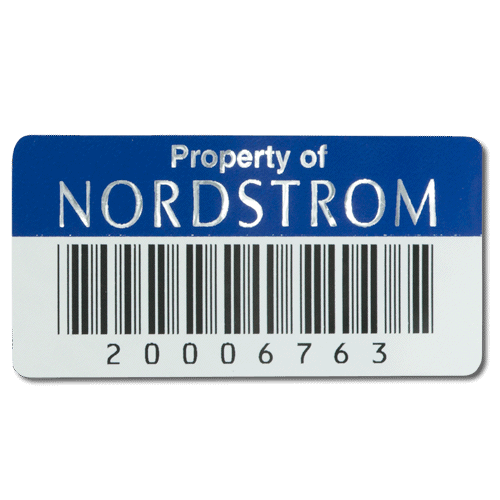 Features of LexSaver® Plus asset tags:
• Resistant to heat, tearing, stretching and excessive abrasion.
• Great for indoor or outdoor use – rated for 7+ years outdoors.
• Can withstand temperatures between -40º and 176º F (-40º to 80º C).
• UV-resistant polypropylene protective coating with an ultra-durable velvet finish stands up to harsh environments – rain, wind, sun, heat, and cold outdoors or chemicals, abrasion, and cleaning solvents indoors.
• Aggressive permanent adhesive makes these labels difficult to remove, increasing theft deterrence.
• Note: 10-mil thickness means these labels will not conform to complex or highly-curved surfaces.
• Design online or have us custom cut and print your labels.

Helpful Tips For LexSaver®plus Asset Tags And Similar Asset Tags:
Location & Usage: Use LexSaver® Plus asset tags indoors or outdoors, in almost any environment. Cost: LexSaver® Plus asset tags may be the most practical and affordable alternative to metal asset tags. Other asset tags that are rated for use in harsh environments include:
• 8-mil anodized metal asset tags
• Flexible anodized aluminum foil asset tags for curved surfaces

If you have any questions, please contact CustomerCare.
Asset Tag Materials – LexSaver® Plus. LexSaver® Plus provides the ideal solution for asset tags that must survive in the outdoors or in harsh environments.