Domed labels and domed stickers are digitally printed, four color labels with a polyurethane dome applied. The top layer of a dome label is formed when polyurethane liquid is poured over the printed label material. The dome takes a period of time to cure and harden into a crystal clear protective coating that gives the domed decal the high-end look your customers will notice.

We've printed domed tags for more than 10 years. We know which label materials provide the results you want – including the sought-after 3D effect. We know when to help you choose transparent ink or opaque ink. We know how to use silver or gold or chrome materials that will give your domed stickers the look you want. That's experience that we put into every domed decal we print – for every customer, every time.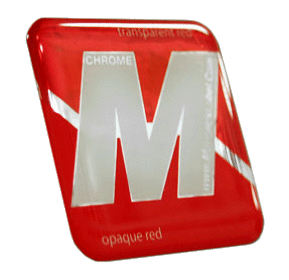 Our "domes" protect the printing and give your domed tags a deep, three-dimensional (3D) look.

Features of Domed Labels
• Weather and UV resistant.
• Full color (aka four color, process color, CMYK)
• Choice of five standard shapes, or custom sizes and shapes
• Minimum order is just 1 dome label
• Dome labels printed/shipped in 10 days or less (after proof approval)
• Silver, white, or gold materials, or special order others if needed.
• Good for use on products, packaging, documents, in promotions

If you have any questions, please contact CustomerCare.
Add depth and dimension to your brand with custom-printed dome labels!