Custom Printed Name Stickers and Name Tag-Sticker Combos
Make Sure Everyone Is Recognized At Your Next Event!
Want To Add Your Review
After you receive your order, you may receive a confirmation email with a link to our Customer Satisfaction Survey.
We ask you to rate us for:
- Price / Value
- Quality
- Service
We ask you to use this scale: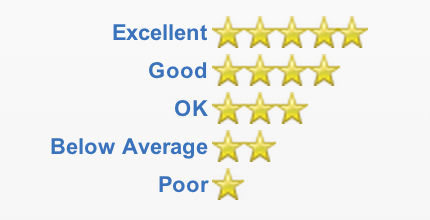 Your rating and your comments are automatically added to our on-site customer review pages. We only use your initials when posting reviews. Ratings and comments are posted as received.

We reserve the right to censor certain language, regardless of the intention - good or bad.
×
It's not an event without name stickers or name tags! We offer name stickers on rolls and name tag-sticker combos on sheets that can be slipped into a holder or stuck to apparel. Name tag stickers on rolls and sheets are custom printed from your artwork. Hand write or print names directly onto our specially formulated matte and gloss name sticker material.
Name Badge Formats
On Rolls:

• Name stickers on rolls are custom printed from artwork that you provide on your choice of circle and rectangle shapes.

• Name stickers on rolls are easy to transport, easy to peel off and leave no residue when removed. Hand write names with ink or permanent marker for best results. Gloss or matte finish.

 On Sheets:

• Name tags on sheets can be used in a name tag holder or - with the protective liner removed – can be used as a name tag sticker on almost any surface.

•Available custom printed and blank.
 
Specifications: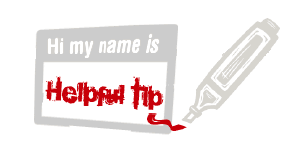 Getting The "Names" On Your Name Stickers

At a busy event, the last thing you need to worry about is messy names on your name stickers!

Here's a helpful tip:
ALWAYS USE A FINE TIP PERMANENT MARKER
OR AN INK PEN TO WRITE NAMES ON YOUR NAME STICKERS!

As an alternative, order the combo sheets and print the names with your laser printer!
Innovative Combo Sheets – Works As A Name Tag AND A Name Sticker.

Our combo product is pretty slick. Each name label on the sheet has it's own protective liner on the back. If you leave the liner in place, the adhesive is not exposed, giving you a non-stick name tag that can be slipped into a standard name tag holder. If you want to use the adhesive back, just remove the liner and – voila – you have a name sticker ready for use.  

Combo sheets are laser printer compatible. Let us print the high-end name sticker graphics for you. Then you can personalize each name tag on your laser printer – whenever you need them. You can hand-write on the gloss or matte name stickers material, too.
Name Badge Information:

Custom Printed Name Stickers & Name Tags Features:

• 1 & 2 Color Name Tags On Rolls Produced in 3 Days

• 1 Standard Ink Color FREE

• Choose From Rolls or Combo-Name Tags On Sheets
Why Maverick?
Compare us to the others and here's what you'll find that make our name badges a great value:

- No Charge For Typesetting
- No Set Up Charges
- No Charge For Printing Plates
- No Charge For Standard Ink
- Excellent Materials
- Most Popular Styles
- Blanks Ship The Same Day
Popular Choices.

We offer a wide selection of name badge styles on rolls or sheets in your choice of materials. Our roll name stickers are available in multiple sizes and shapes.
Custom Printed Name Stickers!

Name stickers or lapel stickers, whichever you need, we custom print great looking labels for either application. If you need to create a professional image, let us print your name stickers for you. Our standard turnaround time is just 72 hours on name sticker roll labels.
Name Badges, Name Stickers and Combo Name Tag-Stickers. Order custom labels for name sticker uses. On rolls or our unique combo sheets.