Birght and Easy to See
Want To Add Your Review
After you receive your order, you may receive a confirmation email with a link to our Customer Satisfaction Survey.
We ask you to rate us for:
- Price / Value
- Quality
- Service
We ask you to use this scale: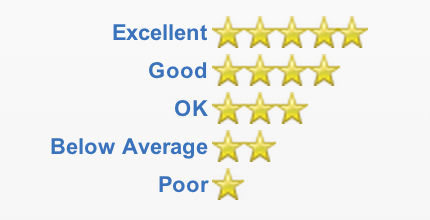 Your rating and your comments are automatically added to our on-site customer review pages. We only use your initials when posting reviews. Ratings and comments are posted as received.

We reserve the right to censor certain language, regardless of the intention - good or bad.
×
Home security yard signs help security companies advertise their services and help keep their customers safe. 

Our home security yard signs come with
- Free standard ink color; choose from five different ones;
- Printed on .055" white polyethylene;
- Instant online pricing with a 7–10 day turnaround.
Yard or Facility Security Signs
For business and home owners, the best way to prevent a break-in can be to display a security yard sign in plain sight. Use our 9x9 security signs to allow your customers to show that their homes or businesses are protected - while at the same time advertising your business.

Choose from six popular security shapes and five eye-catching colors. With just a few clicks, you can order everything you need to promote your business and your clients' security.

We use durable .055 mil White Polyethylene for our yard signs. Stakes, sold separately, are tube‐forged extruded aluminum.




 
Specifications:
Highly Visible and Durable 
Our home security signs are available in vibrant ink colors and reflective materials that get attention. They are UV protected for durability.

Our security signs are thick polyethylene that can be mounted to sturdy aluminum stakes.

Our yard signs are available in six popular shapes and your choice of one of five brilliant colors. You can even have your logo added.

Aluminum Stakes
Our high quality 36" stakes are tube-forged of extruded aluminum. They come with all-weather tape, so no screws or tools are needed for assembly. Stakes may be purchased with or without yard signs.
Why Maverick?
Best Quality.
A great price, like ours, becomes a real value when your security products are printed with care onto the best materials available. We use durable .055 mil White Polyethylene for signs and our stakes are tube‐forged extruded aluminum. Our security stickers are printed on your choice of premium vinyl and polyester materials.
Secure.
We're serious about protecting your personal information. Our site is guaranteed secure by GODADDY.com. You can click on the SECURED icon anytime for an instant report on the security of our site. We do not share your personal information with other parties. Your personal information is your own and that includes details about the window decals that you buy.
Trustworthy.
We're rated A+ by the Better Business Bureau. We've been providing cheap labels, online since 1990 and have serviced hundreds of thousands of customers – one at a time. Our window sticker customers love us. We know that you will, too.
Home Security Signs - Instant Online Pricing for home security yard signs with your choice of materials, ink colors and quantities.